The prizes donated are AMAZING, so I hope you are sitting before you scroll through all of them!!!
There are 9 Giveaways that you can enter, and most of the Giveaways have multiple winners. Here is a list of the Giveaways. If you scroll down further each Giveaway is explained in more detail:
Giveaway #1 - 3 winners
-Amazon Kindle Touch
-$20.00 Amazon Gift Card
-$20.00 Amazon Gift Card
Giveaway #2 - 2 winners
-$500.00
-$50.00 Visa Gift Card
-Tom Cruise Autograph
-The Parable of Lily by Liz Curtiz Higgs (autographed book)
-The Art of Manliness and Manvotionals by Brett McKay (autographed books)
-Oreck Vacuum
-Oreck Rechargeable Sweeper
-Solo Web Design
-hand-made pillowcases
-8 - 12x12 scrapbook pages
-Handmade Cloth Doll
-St. Paddy's day tutu
-Little Miss Tutu Cute $20 gift certificate (there are 5 of these available)
-Photo Prints by Jason Thomas
-children's white bracelet
-sterling silver bracelet with name
-Adoption wooden sign
-"Love the Life you Live" wooden sign
-Deployment Magnet Set
-Vintage Star Magnet Set
Giveaway #7 - 5 winners
-Tastefully Simple "It's Got It All" Sampler
-Scentsy Plug-in with Scent
-$31 gift certificate to Thirty-One Gifts
-$100 Pampered Chef Gift Certificate
-Juice Plus+ 30 days kit
Giveaway #8 -
KMC ONLY
- 4 winners
-Cupcakes by Renee
-Chocolate covered strawberries by Missy McGrath
-Quilted Purse
-2 bucket style purses
Giveaway #9 - Everyone wins
-With a minimum of one entry into Giveaway #9, all 3 families will send you an update with photo after our adoptions are finalized.
Who doesn't love Amazon? The
1st prize
in this category is an Amazon Kindle Touch screen with wifi, need I say more? Kindle Touch will be sent directly from Amazon to the winner's front door!
This is what awesome looks like....
The
2nd and 3rd prize
in Giveaway #1 is a $20 Amazon gift card generously donated by Amanda! They will be shipped directly to the winner!
Giveaway #2 - Show me the money!
Need to get rid of a car? Looking for a new set of wheels? Contact US Military Mart in Einsedlerhof, Germany or visit their
website
and like them on
facebook
. They are conveniently located near Ramstein Air Base, and Vogelweh Air Base and their superstar team is a pleasure to work with! If you are new to the area, or like us, need a larger vehicle for a recent addition to the family they can help you find the car, truck, van or SUV that will fit your needs and your budget! If you are about to PCS and need to sell a vehicle Eammon and Cecilia at US Military Mart will make it an easy process! Make sure you let them know that we sent you!
US Military Mart has generously donated $500 to our raffle for our 1st prize
, and it could be yours!!!!
The 2nd prize in Giveaway #2 is a $50.00 Visa Gift Card generously donated by Yvonne!

Both prizes will be shipped or delivered (if in the local area) to the winner.
Giveaway #3 - Autographs!
Prize #1
- "I feel the need, the need for speed!" Yeah, you guessed it – Tom Cruise! Enter into giveaway #3 and you could be the proud owner of an autographed Tom Cruise photo from Mission Impossible 4, a Germany postcard autographed, and a picture of him signing the postcard. Tom Cruise visited Ramstein recently and donated this for our giveaway! One winner will be chosen, and the prize will be shipped directly to their home or delivered if in the local area.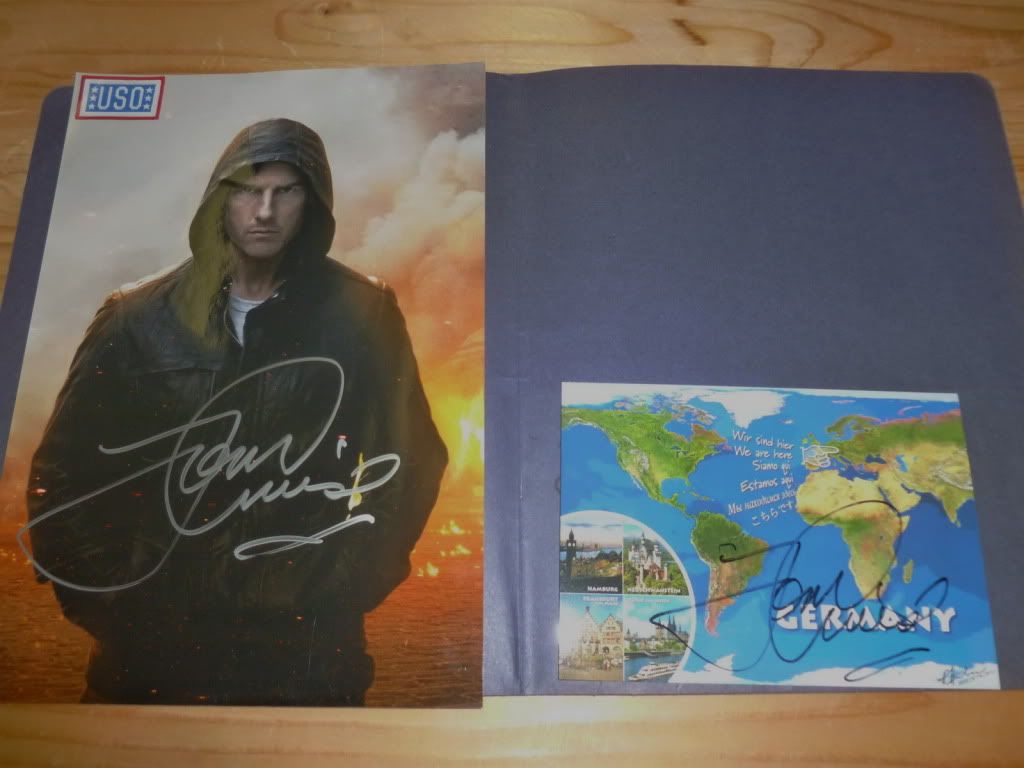 Prize #2 - Autographed children's book The Parable of the Lily by Liz Curtis Higgs. The Parable of the Lily begins with a mysterious gift on a gray wintry day and ends one Spring morning with a joyous discovery. The gentle Farmer from The Pumpkin Patch Parable lovingly helps His young daughter, Maggie, understand the power of grace and forgiveness and the true meaning of Easter. This prize will be shipped directly to the winner, or delivered if in the local area.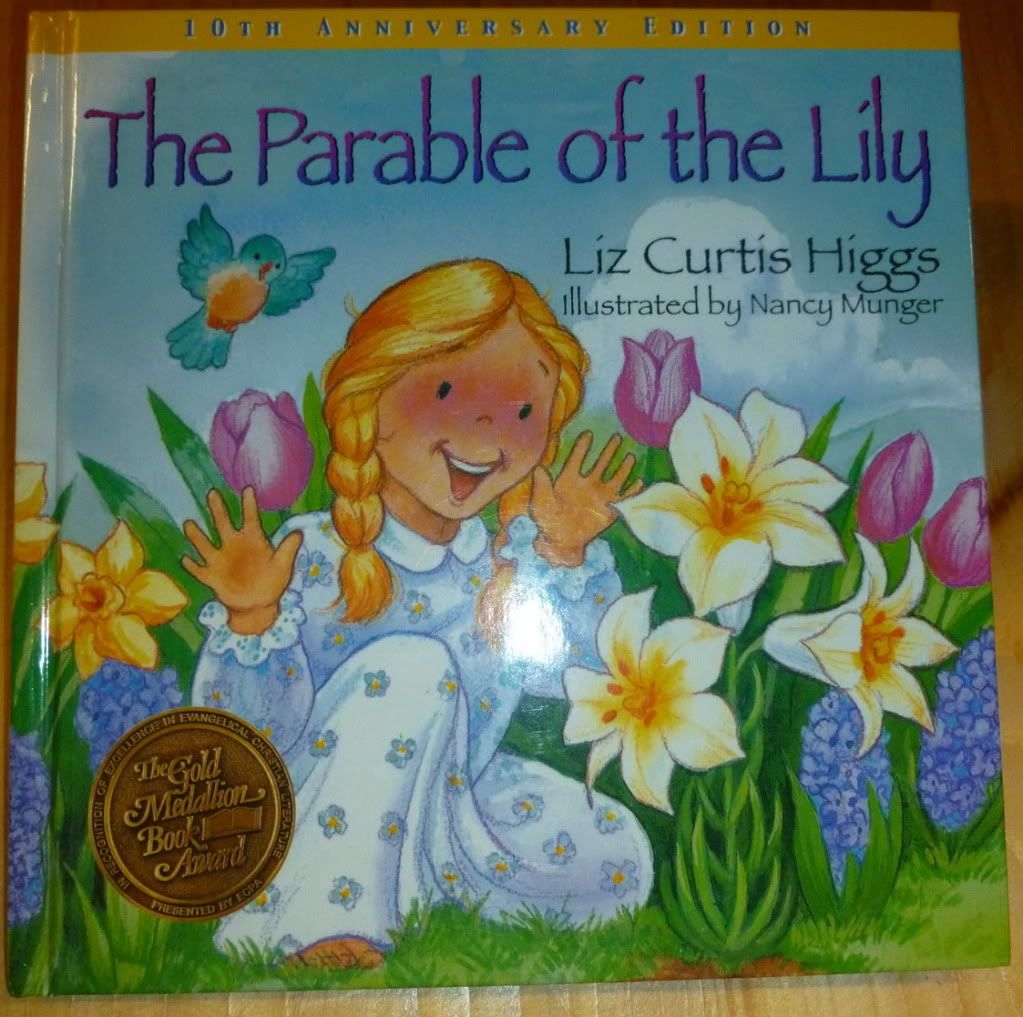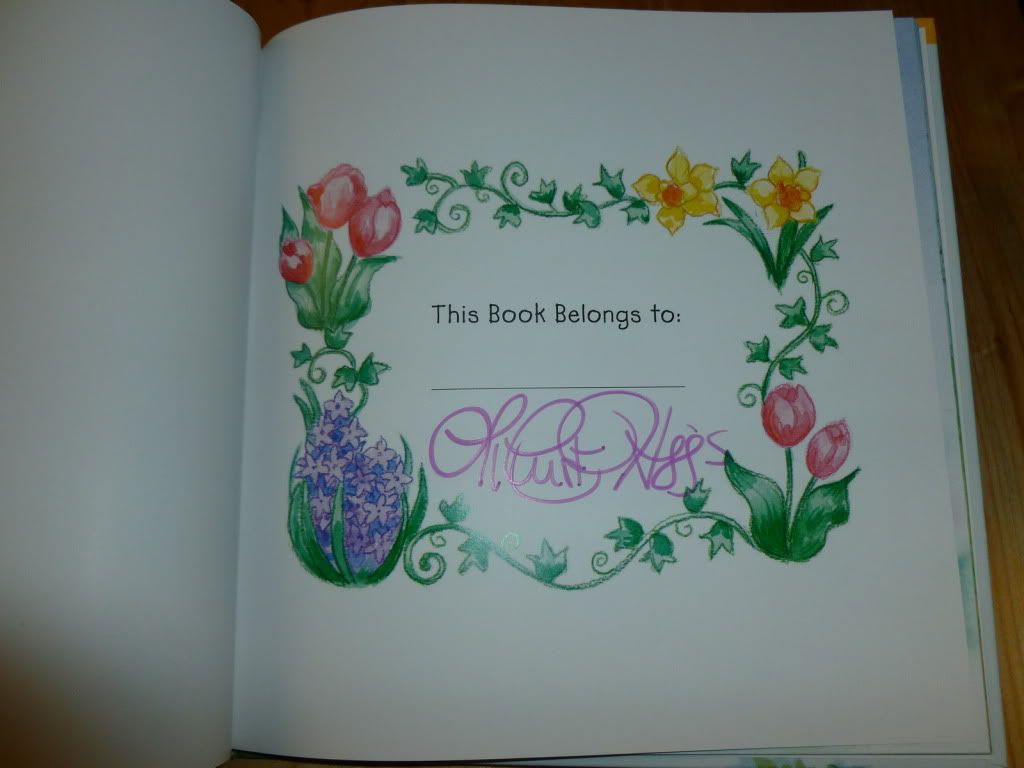 Prize #3
- The Art of Manliness and Manvotionals by Brett McKay, founder of the critically acclaimed blog,
Art of Manliness
(www.artofmanliness.com), whose goal is to re-masculate the men of America, to be real men and real gentlemen. This two book set is autographed by the author and will be shipped directly to the winner.
Giveaway #4 - Oreck Vacuums!
Oreck makes amazing vacuums! Both of these vacuums were generously donated by Oreck Commercial located in Cookeville, TN, distributor of Oreck. These are the same commercial grade machines used by hotels and restaurants around the world. Weighing in at 8 pounds or less, these machines can help make quick work of your carpets!
Prize #1
The Oreck XL2100RHS (110v)
Ergonomic Helping Hand® Handle
Switch in Handle
35-foot commercial grade power cord
Exclusive XL Filter Bag
Features single-walled vacuum bags
Uses the blue bags without the docking system (PK8000.9 or PK8000.25)
Micro Sweep® System
Edge Brushes
Non-Marring Bumpers
Safe for Hardwood Floors
Cord Guard
One Year Commercial Warranty


Prize #2 - Oreck Rechargable Sweeper (110v)

· Color: Red/light grey
· Weight: 4.55lbs.
· Width of cleaning head: 12.5"
· Height of cleaning head: 3.5"
· Length of cleaning head: 9"
· Handle Grip: 42" long
· 1 year warranty against manufacturer's defects
2 winners (one for each vacuum), prize will be shipped directly to the winner to a US address, APO included.
Giveaway #5 - Solo Web Design Package
Solo Web Design
generously donated 1 year of hosting, site setup from a choice of templates, and a domain name of the winner's choice! This is perfect for a family that wants to start a serious blog site! This prize is valued at $210.00!
1 winner will be selected for this prize and will work directly with Solo Web Designs via email.
Giveaway #6 - Homemade Goodies!
Prize #1 - Cupcakes by Renee Kennedy. Renee has graciously donated a batch of her amazing cupcakes! Chris & Maria have traveled all over the world & these are the best cupcakes they have ever had!
Winner chooses:
Option 1 - 3 dozen regular size cupcakes of up to 4 flavors
Option 2 - 2 dozen jumbo size cupcakes of up to 3 flavors
Flavor choices include:
Vanilla, Chocolate, Red Velvet, Chocolate Malt, Vanilla Malt, Cherry Cola, Carrot Cake, Almond Joy, Cookies 'N' Cream, Boston Cream, Lemon Lime, Fluffy Lemon Angel, Shirley Temple
Is your mouth watering yet? Delivery must be made before March 15th. -- KMC only!
Prize #2 - 16. Chocolate Covered Strawberries by Missy McGrath. Missy is the Martha Stewart of the KMC! She will provide the winner with 1 dozen, white and brown chocolate dipped strawberries, packaged beautifully! A $30 value. (Note: The picture below is a stock image and the prize may not be this design) -- KMC only!